Meet the 2019 Rutgers—Eagleton Washington Internship Award Recipients
The Rutgers—Eagleton Washington Internship Award Program provides one-time grants of up to $5,000 to outstanding Rutgers undergraduate students for summer internships in government/public service in Washington, D.C. This donor-supported award is meant to ease the financial burden of working in the nation's capital and is intended to offset living expenses.
This year, nine Rutgers University students from all three campus locations and a variety of majors received the award. Meet the 2019 award recipients:
Jonathan Bent
Major: Political Science and History
Rutgers—New Brunswick
Class of 2020
"My responsibilities as an intern at the Roosevelt Group include attending Senate and House hearings and writing reports about what happened. Since a lot of our clients are in the defense industry, I am paying close attention to the National Defense Authorization Act of 2020. This internship experience is helping me understand the role corporations, third-parties, and other stakeholders play in American politics. In addition to gaining political insight, I am also learning the real life importance of hard work and efficiency in the workplace. I also really enjoy the museums and monuments in Washington, D.C. and how they present an overarching culture of art and intensity.
"It feels surreal to intern in the nation's capital and see how the federal agencies I learned about in class operate in practice. When I come back to Rutgers in the fall I will have a new perspective on modern American politics, which will help me analyze the problems presented to me in class."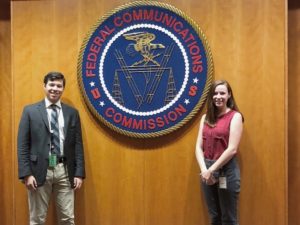 Cassie Bolinger
Major: Planning & Public Policy
Rutgers—New Brunswick
Class of 2020
"This summer, I have observed and participated in direct outreach to the public from the federal government. Working in the Consumer Affairs and Outreach Division of the Federal Communications Commission, I have been able to help an amazing team with their initiatives to help consumers understand pertinent information regarding their telecommunication needs. Through my internship in D.C., I am strengthening my communication and analytical skills, and I am learning how government can effectively reach, inform and serve the public.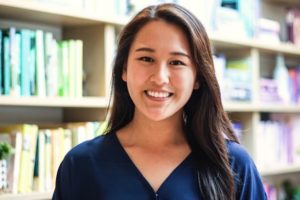 Esder Chong
Major: Philosophy
Rutgers—Newark
Class of 2020
"Without the support of the Rutgers—Eagleton Washington Internship Award, I would not have the privilege of interning at Governor Murphy's Federal Relations Office in Washington D.C. this summer. As a low-income and undocumented student, it is difficult to accept an internship position in D.C. because most internships are unpaid and the cost of living is high. This award has provided me with financial resources, supported me in finding an internship, and connected me with Rutgers interns and alumni in the D.C. area.
"Working at the Governor's D.C. office has been a great experience and opportunity to hone skills, make connections, and expand my knowledge. I am excited to use these skills back at Rutgers—Newark and in New Jersey as I continue to advocate for access to higher education on behalf of non-traditional students."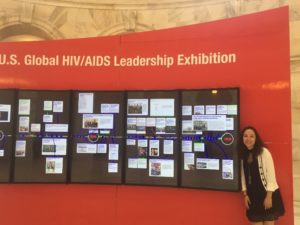 Mariam Elsaker
Major: Political Science and Public Health
Rutgers—New Brunswick
Class of 2020
"I am interning at the Office of Global Health Diplomacy of the U.S. Department of State. Currently, I am working on a research project that focuses on countries that receive U.S. aid for HIV and AIDS. Throughout my internship, I have had the opportunity to sit-in on meetings that brief the Deputy Chief of Missions on health for U.S. embassies abroad, write a research paper about the refugee crisis in Africa, and attend a panel discussion about refugees on World Refugee Day.
"I am thankful for the opportunity to learn from driven and passionate professional in D.C. who are teaching me to keep an open mind and explore different perspectives. I am very excited to take what I learned this summer and use that knowledge in public health classes at Rutgers this fall."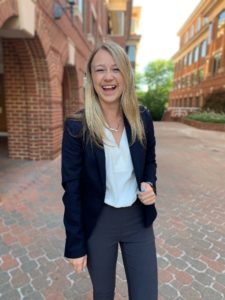 Jessica Graham
Major: Political Science
Rutgers—New Brunswick
Class of 2020
"This summer, I am completing an internship as an intelligence analyst at Praescient Analytics, a contracting firm in the intelligence community. I am currently working on a project regarding the humanitarian crisis in Venezuela. With this project, I am receiving training (both internally and through other companies, including IBM) on technologies that I would otherwise not have access to, such as Analyst's Notebook. This tool allows for the compilation of data sets for close analysis, easy presentation, and deep research. This experience gives me an inexplicable edge in a field that is difficult to break into. Along with specific technological experience, this opportunity has provided me with greater insight about working in a high-pressure environment. I am only halfway through my internship and this experience has already allowed me to grow professionally and personally."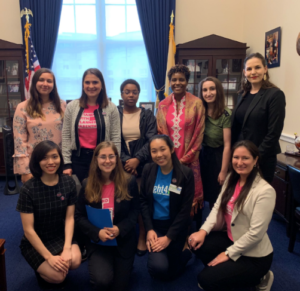 Hallie Meisler
Major: Women & Gender Studies
Rutgers—New Brunswick
Class of 2020
"My internship this summer is at Planned Parenthood of Metropolitan Washington, D.C. I am the public advocacy intern and I am primarily responsible for collecting data on bills, amendments, and candidates who are running for federal and state office in Northern Virginia and Maryland.
"Interning in the nation's capital has been an incredible experience—advocating for causes that I am passionate about to politicians and lawmakers has been fulfilling, exciting, and challenging. Even just sitting in on House hearings has given me so much insight on the political process and how decisions are made. I will apply everything I learned this summer to my remaining time at Rutgers and my future career—making and keeping professional connections, advocating for myself and for causes I believe in, facilitating conversations with those who disagree with me, etc. This summer has solidified that no matter where I am, I want to be engaged in some kind of work that has an impact on U.S. politics."
Hallie Meisler is also the 2019 Katherine K. Neuberger Intern for Eagleton's Center for American Women and Politics.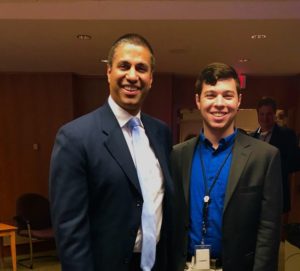 Jacob Miller
Major: Political Science
Rutgers—New Brunswick
Class of 2021
"This summer, I am interning in the Office of the Secretary at the Federal Communications Commission. So far, I have primarily worked in the FCC Library. My responsibilities include sorting through old academic and technical documents to see if they have been cataloged or registered elsewhere, and assisting FCC staff in accessing documents and checking out books. During this internship, I have gained a deeper understanding of the structure of federal agencies and how they function in tandem with other government entities.
Interning in Washington, D.C. is a great experience because of all the networking, political, and policy-related events. D.C. is truly a microcosm of America and I enjoy meeting people from all over the country!"
Ayesha Qureshi
Major: Political Science
Rutgers—New Brunswick
Class of 2020
"Without this award, I would not be able to even consider interning in Washington, D.C. at Only Through Us. We often forget that most internships in D.C. are unpaid. This award allows me to take on new and exciting opportunities that open new doors for my college education and beyond. I am very grateful to everyone at Eagleton who supports, facilitates, and donates to this award — their contributions allow Rutgers students to explore public service careers and make an impact on the world around us. One day, I hope to work as an attorney protecting civil liberties in the digital age and I am confident that my experience this summer will be essential in laying this foundation … I headed to D.C. on the day of Eid-ul-Fitr, the Muslim celebration at the end of Ramadan— so it was kind of an Eid gift to myself to experience something new and exciting."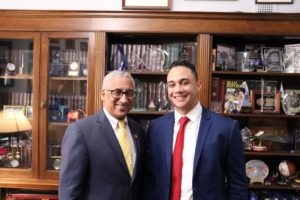 Samuel Tuero
Major: Political Science
Rutgers—Camden
Class of 2020
"This summer, I am interning at the U.S. House Committee on Education and Labor. I perform a variety of legislative and media tasks. I also assist legislative staff on the labor team in research regarding labor laws and undocumented worker rights. The experience in D.C. has been eye-opening in regards to showing me what is possible and the various career paths I can take. The ability to meet and network with people from across the country with different backgrounds has provided me with a foundation of confidence. I am right where I need to be. Moreover, interning in the nation's capital has been awe-inspiring because many in my community do not get the opportunity to have a seat at the table and being able to represent the Latinx community as well as my hometown in D.C. has been exciting and humbling."